How to Run a Bank Brand Analysis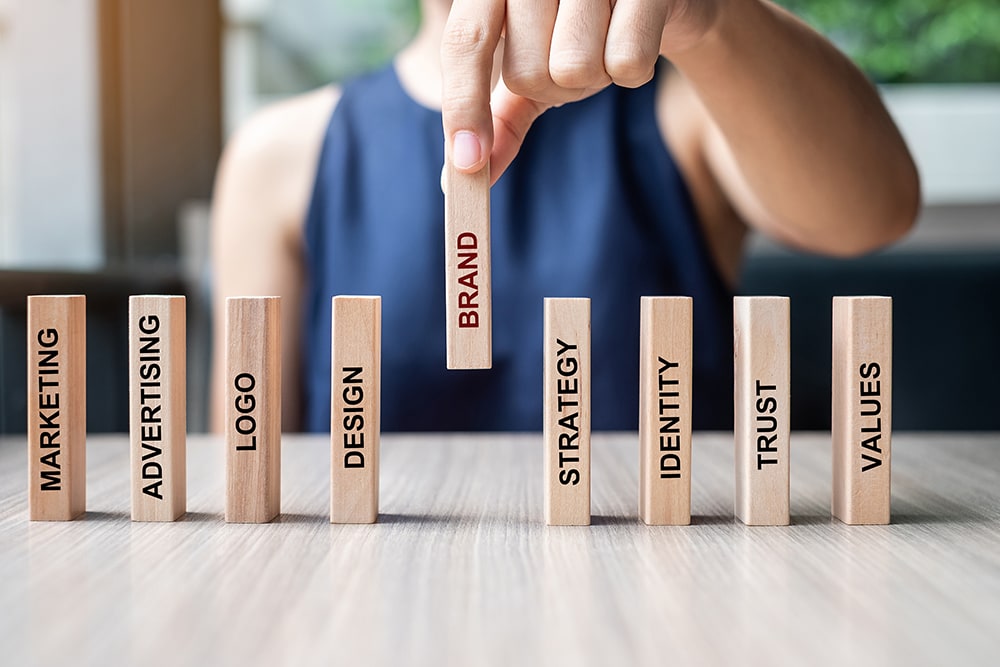 Your bank's brand is one of its most valuable assets. It can impact everything from the bank's ability to attract new customers to the interest rates it must pay to attract new deposits. That's why it's vital for banks to monitor their brand reputations and take steps to protect and improve them.
Reputation management is crucial to your bank's success not only in attracting new customers but also in retaining existing, loyal customers. But what is reputation management, how does it work, and how do you measure it? We'll use our research and expertise in this article to answer these questions.
What is brand management, and why is it important?
Your bank's brand is how non-customers (prospects) see your bank. (It is also important to know how your customers view your bank, but their opinions are much more dependent upon your service and their customer experience than on any marketing or advertising). A bank's brand reputation isn't just about the perceived quality of your people, products, and policies, though; it also includes how you treat those who engage with your brand, and how you manage criticism and feedback.
Much goes into creating your reputation, but that reputation can make or break your bank's future. During the pandemic, the importance of good brand management was at an all-time high. We interviewed hundreds of thousands of households and businesses each year before, during, and (hopefully) after the pandemic. We saw that over 70% of bank brands declined through the pandemic, by either continuing with inappropriate advertising, poorly launching new campaigns, or going dark altogether. In total, only7% of bank brands were more appealing to prospects after the height of the pandemic.
Attracting new members from the competition is how a bank grows so 7% of banks have positioned themselves very well to steal many tens of thousands of customers from their local competitors.
How Banks can Analyze Their Reputation
It goes without saying that is it crucial to understand how the public perceives your bank's brand. A bank reputation analysis is a vital starting point that provides you with objective insight to make important decisions about where best to focus your efforts. And the key way to boost reputation is to prioritize it with the right marketing efforts.
Insights provide essential information, including your audiences' perception of your bank and branches, your products and services, and more. For instance, do potential prospects consider you a Trustworthy institution? Across the US, 27% of community banks (and 47% of credit unions) are considered Very Trustworthy by their local prospects.
There are three important phases in nurturing your brand:
Benchmark yourself against your competitors
Set up reputation monitoring alerts
Ongoing management
Benchmark Against Competitors
Marketing for banking institutions isn't cheap, regardless of your approach. The average annual budget for bank marketing is 0.0742% of assets or about $74,200 per hundred million dollars. Yet, not keeping up with the competition will cost you more in the end.
It used to be that banks would assume that the strength of their brand was directly correlated to the amount of money spent on advertising. This is no longer the case because of the sheer number of bank brands vying for attention in the market. Today, brand leaders are the ones that gather brand data, understand that brand data, and act on that brand data.
Benchmarks, like those at Rivel, provide you with strategic research to better focus your goals and improve sustainable marketing decisions.
Set Up Reputation Monitoring Alerts
Set up notifications to notify you when someone mentions your bank online. Whether it's a conversation on social media, a search for your bank, or its products or services, you'll gain more insight into what people are saying.
While capturing every conversation about your bank is hard, you can measure the sentiment shown via online conversations through online searches and social mentions, including likes and shares.
But you should also always keep in mind that a single online post, a single criticism, or a single positive story is just that: a single data point. It is crucial to make sure you are utilizing large, statistically significant Benchmarks to make any business decisions.
Ongoing Brand Management
Running a successful analysis is only part of building a positive bank reputation; reputation management is the other part. Here are some reputation management tips to get you started.
Start tracking important components like awareness, consideration, and brand image in your trade area. Start doing this BEFORE you make any changes to your marketing, so you have a baseline from which to measure progress. Ideally, this should be benchmarked against your competition to you know where your relative strengths and weaknesses are.
Monitor social media mentions, likes, and shares with alerts. And track over time. Though these may be few currently, you will hopefully see them grow over time.
Spend the time to sit down and analyze the results and how you are going to improve them. Don't just hope for better results next time, but set specific goals (for instance getting from #10 in your market to top 5) and monitor your progress.
Analyze how any marketing program impacts your brand. Use this insight to tweak marketing programs that are not performing, or double down on others that are.
Brand and reputation management are not tasks, they are a part of a successful culture. Your team can make them part of the fabric of your bank.
Getting Answers
So how do you start finding out what prospects think of your brand? You ask them, of course. You can do this by
hiring an internal team of researchers to set up, survey, and analyze your brand
hiring an outside market research firm to do it set up and conduct tracking
getting local syndicated brand benchmarks data (if you are in a market where it already exists)
Depending upon the approach, it might seem daunting to start but gathering and using the insight will soon lead to an edge against the competition.
Conclusion
Banks must have a good brand to attract new customers. A bank brand analysis can help you understand where your bank stands in the eyes of customers and potential new customers so that you can focus your marketing efforts accordingly.
Sources
Rivel research
https://www.mediatoolkit.com/blog/brand-reputation-monitoring-analysis-management-tools/
https://corporatefinanceinstitute.com/resources/knowledge/finance/bank-rating/
https://www.forbes.com/sites/tomgroenfeldt/2019/06/14/banks-have-got-a-reputation-but-they-can-improve-it/?sh=6e85e8be247d
https://financialit.net/blog/banking/using-social-media-measure-and-manage-banks-reputation-risk
https://mention.com/en/blog/reputation-management-plan/
https://www.marketingweek.com/conversations-on-brands-are-vital-discuss/
https://sproutsocial.com/insights/competitive-benchmark/