TrendLign
Perception Study Pioneers
Understand and track how internal and external stakeholders—analysts, shareholders, target investors, employees, senior leadership and the board—view your company, your future and how you communicate your investment story.
Value of Perception Studies
Improved investor communication enhances valuation.
Effective, Invaluable Insight
Turning words into data and measurement that provide certainty.
Building Better Outcomes
Uncover knowledge gaps to improve investor messaging.
Improving valuation is the key to success for any management team and board.
We can help provide insight to aid that process.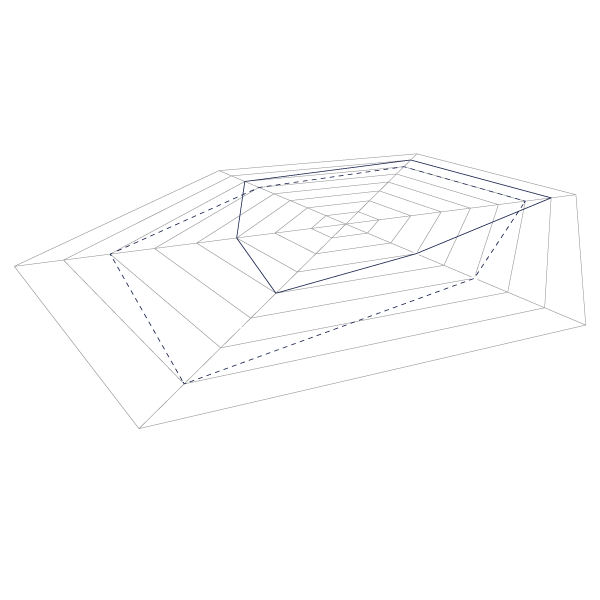 Perception Studies
In-depth understanding of how your internal and external stakeholders view:
There's Always Something That Goes Unsaid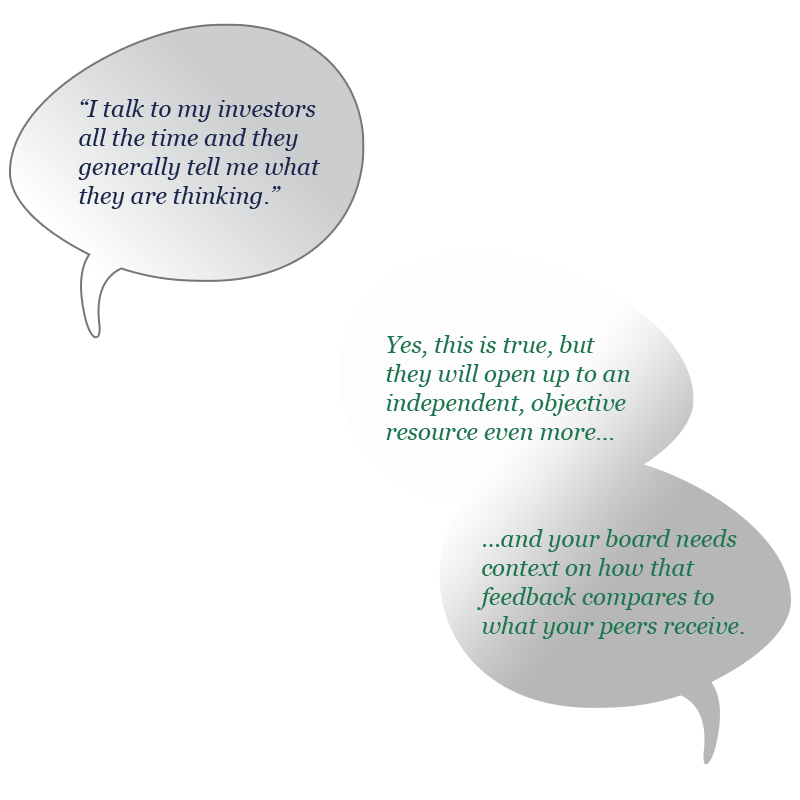 Why Conduct a Perception Study?
Their perception is your reality.
A full understanding of how you are viewed provides insight that can guide you to success.
Strategy effectiveness
Measure progress on stated goals
Benchmarking and industry comparisons
Activism preparedness
Before and/or after investor days
Measure IPO progress
Management changes
Investors value that you seek their input – creates goodwill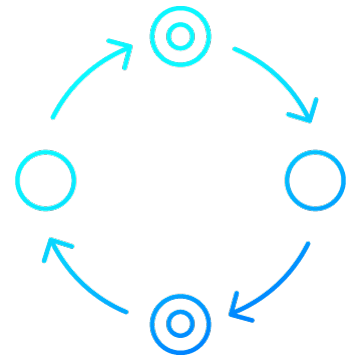 The Methodology Is the Difference
We only conduct full, highly-disciplined perception studies that merge qualitative AND quantitative analyses. One without the other is HALF of a perception study. There are no shortcuts. Qualitative takeaways are insightful but lack the surety of quantitative follow-up — results from which key patterns of thought emerge and on which strategic decisions can reliably be made.
Turning Words Into Measurement

Track progress over time
Remove "I think, I feel" from the equation
Understand how you compare to peers, your industry and global companies overall
Measure every word
"
"Many thanks again for a really helpful study that gives us a lot of great insights. We're very grateful for the bespoke elements and resulting information, as well as your responsiveness and guidance throughout the process. Very well done! We're very happy customers and will be back!"
Client Testimonials
Healthcare
Knowing your investors
Management of a long-standing mega-cap "Wall Street Darling" had a hard time accepting that its growth was slowing. They wanted IR to focus on keeping and attracting growth investors. The problem was that while growth investors were getting all this attention/access from leadership, this audience kept edging away in ownership and interest. Instead, it was the GARP investor that was now interested and attracted, but management provided very little "love" to this group, leaving them with a lot of questions and uncertainty. IR, management and investors were all frustrated. The study indicated that the company needed to focus on GARP and everyone would be happy. They did, and everyone became more aligned and the stock less volatile.
Consumer Discretionary
The importance of guidance
A large consumer discretionary company had a very poor track record related to production growth guidance. After a couple of studies, data showed consistent support that the investors preferred EPS guidance instead. Initially, there was some shareholder turnover, but the EPS approach was very well received as it was where the company could be more consistent quarterly and annually. This reestablished credibility and really turned the stock around.
Industrials
Messaging and credibility
A mid-cap CEO was frustrated that execution was consistent, but the valuation lagged. The study showed that investors felt the company still had to prove itself as an entity that delivered on its promises consistently to warrant a higher valuation. The management, board and IR were convinced the Street was overlooking their accomplishments. Using data from our study, they established a blueprint for building CEO credibility — this included a slide in every earnings call that listed its promises, check marks next to promises that were delivered upon, and progress on the remaining ones. Study after study, we began to see investors and analysts commenting on how the company "has a strong track record of execution."
M&A and activism
This large-cap company engaged Rivel for numerous studies to help guide its strategic decisions. At first, the company was facing pushback about one of its five divisions that was perceived as a poor fit strategically. In the first study, there was frustration around this underperforming division. Investors were asking why it was part of the portfolio. In the second study, there was even more frustration around this business and investors wanted further explanations. The company wasn't articulating the rationalization of how it fit strategically into the overall business. Between the second and third study, an activist showed up and started making some noise about performance. By the third study, the division was a huge albatross — poor performance and even poorer communications about why it still needed to be part of the portfolio.
Our consultative advice at the end of the third study was with the board. We said, "You can't explain it well and it's underperforming. What is the risk of spinning this out? Maybe even more importantly, what is the risk of holding on to it?" The board decided to spin that division off as a result of the feedback. The day of the spin-off, the parent company's stock rose 22%. Investors rejoiced — it was what they had been seeking for many years. The activist sold off their position, and the company is now in fantastic shape.
Energy
Business portfolio management
A pipeline company was considering strategic options for its business. Investors were not happy that steady cash flow generated by one division was being reinvested into a less predictable and riskier business. The perception study revealed how investors thought about this segment and that investors would not continue to support the current structure. It convinced management and the board that an MLP needed to be created in order to separate the assets. This would unlock value and create an opportunity for reinvestment into one of the businesses, and the other to be an attractive opportunity for a bigger player to acquire, which is exactly what followed.
Financials
Re-establishing reputation
The company came out of the financial crisis with heavy damage to its corporate reputation. Our work enabled management and the board to accurately gauge how well and how quickly this reputation could be repaired. The management team was able to put a well-defined plan in place that included changes to the company structure, portfolio diversification and establishing credibility metrics.
Information Technology
The importance of messaging
Investors believed this company's guidance was unrealistic, which greatly impacted management's credibility. A 2x GDP growth rate was being telegraphed, but a perception study showed that investors thought leadership was overly bullish and that 1x to 1.5x was a lot more realistic. Since the company was clearly not going to get credit for 2x — which even the top executives agreed was a stretch — they adjusted messaging to "above GDP" and not only avoided a credibility disaster, but were able to meet or (slightly) beat consistently.
Materials
Identifying activism risk
Rivel was engaged by the board of a super-mega cap company to aid in its development of an activism preparedness plan by conducting a perception study. The company needed to understand how they could possibly be targeted by an activist so that they could adjust their strategic plans. Following two studies, the CEO and CFO stated plainly, "The results of this project show us exactly where we are vulnerable if an activist was to attack our company."