Spencer Pearson
Analyst, Governance & Sustainability
With Rivel since 2022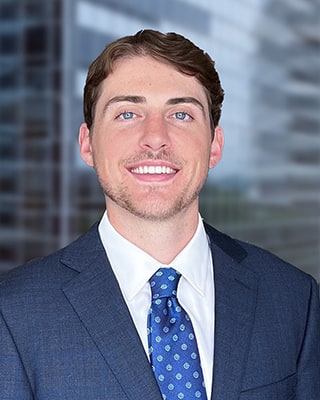 Spencer supports client's ESG and governance initiatives through bespoke research and engagement. He works with Rivel's Governance and Sustainability consultants, advising clients on ESG education, strategy, reporting standards and regulations, and developing company policies.
Prior to joining Rivel, Spencer worked with the University of Iowa's Tippie College of Businesses, helping to produce the 2021 sustainability report aligned with the United Nations Sustainable Development Goals. Tippie was the only business school in the U.S. to receive recognition by the U.N. for its reporting efforts.
In his free time, Spencer enjoys non-fiction books and a host of outdoor activities including running, hiking, camping and snowboarding. He also loves to watch football and is an avid Iowa Hawkeye and Kansas City Chiefs fan.
Spencer holds a masters degree in environmental policy and management from the University of Denver and a bachelors in business administration in finance from the University of Iowa.