Sara Morehouse
Transcriber and Proofreader, Corporate Research
With Rivel since 2017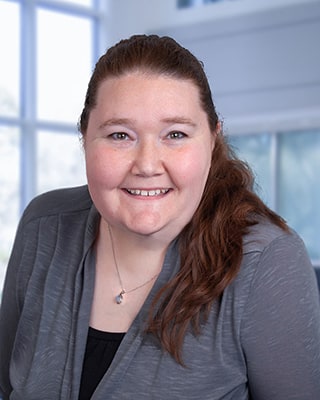 Sara proofreads and transcribes a variety of materials. She also assists in data cleaning and other tasks as needed. Prior to joining Rivel, she spent nine years at Media Ventures, Inc., a custom media publishing company, as a researcher and later as an editor.
Reading is one of Sara's favorite pastimes. Her favorite book is "The Martian" by Andy Weir. She's also a writer and an accomplished amateur baker.
She earned a BA in English Literature and Communication from Lyndon State College.