Samantha Gossett
Associate Director, StoryLign
With Rivel since 2022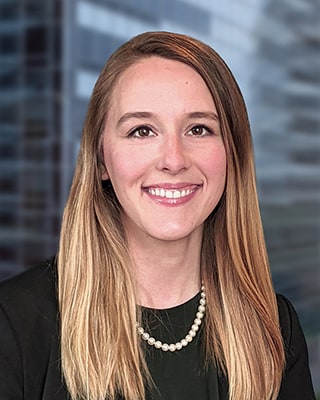 Using the StoryLign team's established and proven process, Samantha works with companies across all sectors to help them develop best-in-class investor communications, producing customized presentations that are strategic and actionable.
Samantha began her career in public accounting within the audit team at BKD (now Forvis), specializing in healthcare. In 2014, she joined Cummins Inc. as an analyst in their financial development program gaining experience supporting both plant operations and corporate finance including audit, SOX compliance and investor relations. As a senior financial analyst, she led inventory and costing programs across multiple product lines and worked cross-functionally to ensure financial accuracy at the plant level.
Prior to joining Rivel, she spent three years with Kroger's investor relations team starting as an IR Analyst and eventually moving up to Head of Financial and Investor Communications.
Outside of the office, Samantha enjoys travel, hiking, listening to live music and baking. She is a frequent volunteer at Cincinnati's Ronald McDonald House.
Samantha graduated with a double major in Management and Accounting from Purdue University. She is a licensed CPA and holds an Investor Relations Charter (IRC) designation.