Samantha Bamberger
Project Director, StoryLign
With Rivel since 2022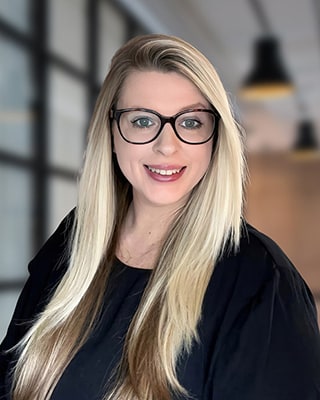 Samantha oversees projects for the StoryLign division from contract inception to final completion. She works closely with clients to ensure that all project management needs are met throughout the project life cycle. Throughout the various project meetings, Samantha ensures that a project's pace and timeline are adhered to while working alongside the Messaging Team to uncover gaps and produce communications that are properly aligned to each company's story. Additionally, Samantha works with the Design team to ensure the company's message and branding resonates and is delivered on time to meet the project timeline. Finally, Samantha provides advice and guidance on all aspects of the operational aspects of events including vendor recommendations and investor day best practices to ensure the best possible event for each client.
Samantha brings nearly 15 years of project management, conference, financial and administrative experience supporting executive functions in multiple corporate environments. These opportunities spanned within her previous experience at BioNJ, as well as The Boston Consulting Group. In Samantha's most recent role as Executive Director, she led a global conference with a specific partnering program showcasing investors and funding innovation within the life sciences space.
In her free time, Samantha enjoys snuggling up with her overly affectionate puppy, Oakley, and watching a combination of documentaries and her guilty pleasure of reality TV. Samantha makes frequent visits to her family in Virginia and loves to travel as much as possible with her boyfriend, Greg.