Maria Voegle
Senior Designer
With Rivel since 2021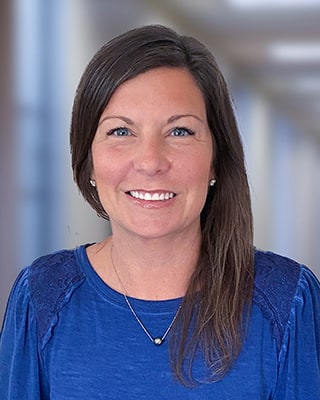 As part of Rivel's creative team, Maria designs investor day presentations for the StoryLign division. She also aids in the conceptualization and design of digital assets for use in client deliverables and marketing.
Maria has spent most of her career in corporate marketing, designing sales collateral and other marketing materials. Prior to joining Rivel, she worked for a luxury real estate agent on Maui, designing brochures, postcards, email marketing campaigns, open house flyers and more.
In her free time, Maria enjoys riding dirt bikes, mountain biking and hiking with her husband. She also loves baking shows such as The Great British Baking Show. A frequent traveler (her husband works in traveling healthcare), she's had the opportunity to live in some of the most beautiful places, such as Maui and Colorado.
She graduated with an AAS in Visual Communications from Sinclair Community College in Dayton, Ohio.