Lauryn Power
Analyst, Governance & Sustainability
With Rivel since 2022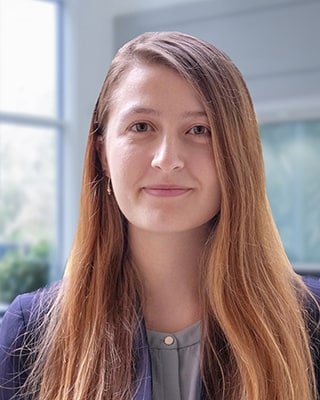 Lauryn supports G&S consultants in their work to advise clients on sustainability and corporate governance issues. She applied knowledge and understanding of ESG, conducts research on current practices, and analyzes reporting trends and regulations to support consulting and develop client deliverables, such as presentations and reports, that further client's ESG strategies, initiatives and disclosures.
Prior to joining Rivel, Lauryn interned as an analyst for Governance & Accountability Inc. where she read hundreds of sustainability reports, analyzed critical ESG data disclosures, frameworks and ratings agency methodologies. She also worked on carbon accounting for global clients.
In her free time, Lauryn is an avid reader who also loves baking different varieties of bread and traveling, especially to the U.S. National Parks.
Lauryn holds a master's in sustainability from Tufts University and a bachelor's in chemistry with a minor in mathematics from the University of Virginia.