Jackie Raymundo
Associate Creative Director
With Rivel since 2022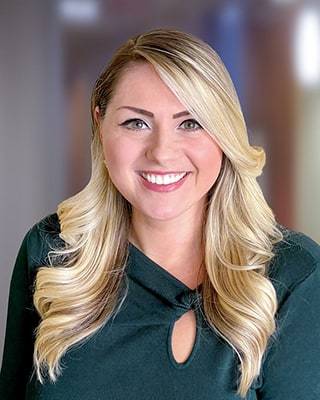 Jackie manages the design and the creative process within the StoryLign division. She dives deep into our client's brand, creates custom templates and presentations to fit their needs, and inspires the team to produce exceptional quality work.
Prior to joining Rivel, Jackie spent seven years at iHeartMedia Inc., leading a design team contributing to business wins for some of the nation's largest advertisers.
In her free time, Jackie enjoys cooking, spending time at the beach or on the slopes, wine tasting, attending concerts or Broadway shows, and planning her next vacation with her husband and daughter. She loves to stay creative and designs wedding invitations, stationery and other event collateral.
Jackie holds a Bachelor's of Science with concentration in Fine Arts and Communications from Towson University.