Jack Vogel
Analyst, Governance and Sustainability
With Rivel since 2021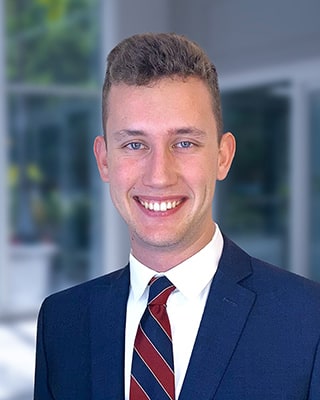 Jack performs in-depth research to support the advisement of companies on ESG and governance initiatives, disclosures and policies. His work includes analyzing industry sustainability trends and conducting gap analyses relative to industry ESG benchmarks.
Before joining Rivel, Jack researched sustainability trends in the global agribusiness industry and the potential of ESG frameworks to mitigate company-specific environmental and social impacts. He focused his college studies on economic development and conducted a variety of case studies and research projects on the impacts of global development. Jack supports clients with strategic initiatives that embed sustainability into business resiliency.
Jack enjoys swimming competitively, taking backpacking trips and playing jazz trombone.
He graduated summa cum laude with a BA in Economics and a minor in Philosophy from CUNY Baruch College.