Heidi Salem
Senior Project Director, TrendLign
With Rivel since 2017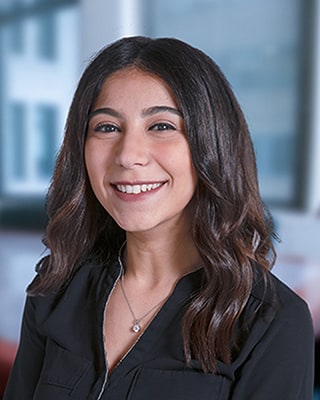 Heidi oversees study projects for the TrendLign business from the contract stage through the final report stage, working closely with consultants and the field management team. She analyzes data, edits transcripts, compiles reports and keeps the client updated on the study process, managing any requests.
Heidi loves to play sports and stay active. She enjoys hiking and yoga, and she also kickboxes and plays roller hockey. She was part of the Women's Roller Hockey National Team in 2016 and participated in the Roller Hockey World Cup in Chile. Heidi likes to travel and spend time with family and friends, including her cat Toffee.
She graduated magna cum laude with a BS in Marketing from Quinnipiac University.