Gregory Toye, Jr.
Associate Director, Governance and Sustainability
With Rivel since 2017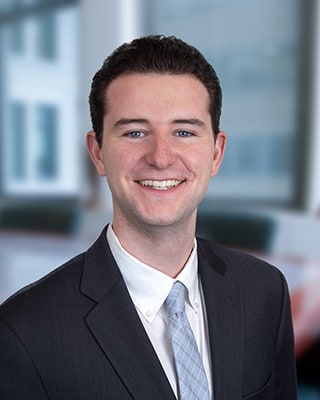 Greg works with companies to develop and report sustainable business strategies, as an extension of and integrated into corporate strategy, and to take action on key corporate governance, executive compensation, communications, and shareholder advisory situations. He is a Sustainability Accounting Standards Board (SASB) FSA Credential Holder, having been recognized by SASB for expertise in identifying, managing, and interpreting the link between material ESG data and financial performance. Having passed Level II, Greg is a CFA Level III Candidate.
Greg is the lead consultant for management teams and ESG Steering Committees for companies in many sectors, including large multinational corporations with significant operational and manufacturing capabilities, and supply chain management considerations.
In his downtime, Greg likes to hike, try new coffee, and cross-country ski.
Prior to joining Rivel, Greg was a research intern at the John L. Weinberg Center for Corporate Governance. He earned a BS in Finance with a minor in Economics from the University of Delaware's Alfred Lerner College of Business & Economics.