Gregory Toye, Jr.
Associate Director, Governance and Sustainability
With Rivel since 2017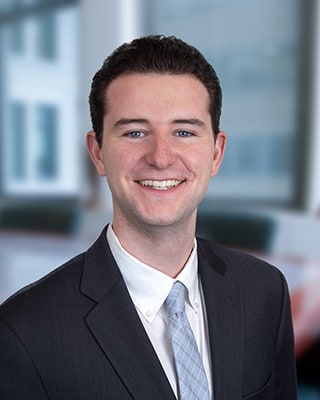 Greg helps companies formulate sustainable business strategies and take action in versatile corporate governance, executive compensation and shareholder advisory situations. He is a Sustainability Accounting Standards Board (SASB) Fundamentals of Sustainability Accounting (FSA) Credential Level I and II holder with expertise in identifying, managing, and interpreting the link between ESG data and financial performance.
Greg previously worked as a research intern at the John L. Weinberg Center, one of the longest standing corporate governance centers in academia. During his time with the Weinberg Center he was the Teacher's Assistant to Professor Charles Elson, Edgar S. Woolard Jr. Chair in Corporate Governance.
The same rigor and tenacity with which client's value in his work also underpin his love for boxing and outdoor sports.
Greg earned a BS in Finance with a minor in Economics from the University of Delaware.