Graham Lewson
Marketing Assistant
With Rivel since 2022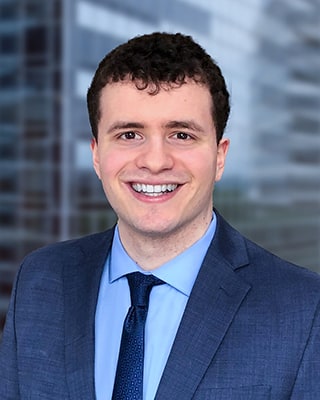 Graham's utilizes Salesforce to manage the CRM database through reporting, adding new companies and key contact information. He also assists on e-mail blasts.
Prior to joining Rivel, Graham worked as a Client Engagement Sales Intern at Alliant. There he composed lead and account research to assist development of new products, new services and market research. In addition, he updated client information in Salesforce.
In his spare time, Graham likes to bowl, he enjoys working out and reaching his fitness goals. Working out has led him to develop and interest in cooking, which he sees as both science and art. His favorite creation so far are his oatmeal raisin cookies.
Graham graduated from Western Connecticut University in December 2021 with a Bachelor of Arts in Communication Studies, cum laude.