Cassandra Kasparian
Senior Writer, TrendLign
With Rivel since 2023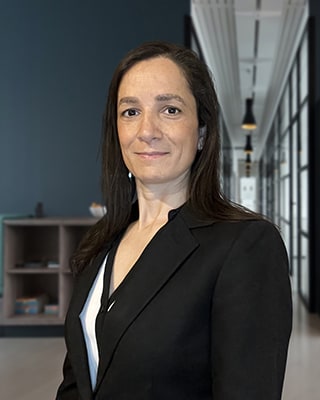 Cassandra collaborates with team members and consultants on report messaging to draft executive summaries, including implications and recommendations. She also conducts background research, performs data analysis and data mining, and ensures division-wide adherence to Rivel's writing style and guidelines.
Cassandra has worked as a writer, editor, researcher and web developer across a range of organizations. Prior to joining Rivel, she spent 15 years with a New York-based financial services consultancy, most recently as director of research and chief editor, writing and editing competitive and operational analyses on the retail and wholesale industries. Before that, Cassandra worked in similar functions at an environmental non-profit, a management consulting firm and a literacy research center.
In her spare time, Cassandra enjoys hiking with her dog, distance running, and watching live music, theatre and standup comedy. She's also involved in her local community in Baltimore City, volunteering and organizing Meetup groups.
Cassandra graduated from the University of Pennsylvania with a BA in literature and journalism.