Carli LoPresti
Marketing Analyst
With Rivel since 2022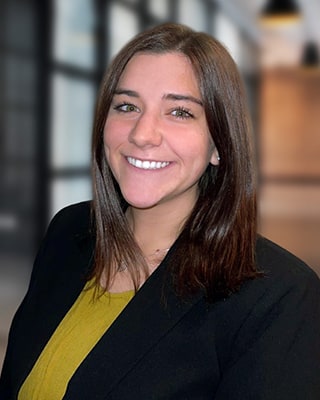 Carli assists the Chief Marketing Officer and Sales Director in creating proposals, internal marketing materials and online research materials.
Prior to joining Rivel, Carli worked as an Event Marketing Specialist at Techtronic Industries where she planned demo events, analyzed sales numbers for target markets, and collaborated with the store manager and team to ensure all merchandising executions were tracked and set up for success in store.
Outside of work, she loves to spend time with her family and friends, attends country music concerts and hangs out with her German shepherd, Hank. In the summer, she looks forward to vacationing with her family on North Carolina's Outer Banks.
Carli graduated from Bryant University in 2021 with a dual concentration in Marketing and Applied Analytics.