Andrew Straight
Project Director, TrendLign
With Rivel since 2022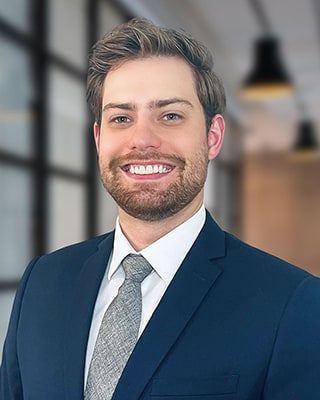 Andrew oversees studies for the TrendLign business throughout the research lifecycle — supervising the field process, coding data and creating final presentations. He works closely with consultants and the field manager to provide clients with actionable intelligence to support strategic decisions.
Prior to joining Rivel, Andrew worked in academia for several years before joining a market research firm as a researcher and subsequently as a research manager focusing on risk and financial technology solutions.
Outside of work, Andrew enjoys evening walks with his wife and dog and outdoor activities like hiking, kayaking and playing golf. On fall weekends he can be spotted wearing orange and cheering on his Volunteers.
Andrew holds a bachelor's in political science from Lee University and a master's in political science, specializing in international relations and research methodology, from the University of Tennessee.