Amanda Brosnan
Analyst, Governance and Sustainability
With Rivel since 2021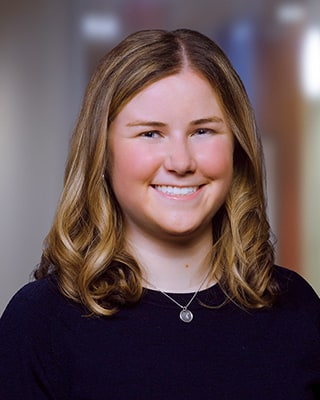 In her role, Amanda assists consultants in advising clients on ESG and governance initiatives, disclosures and engagement. Alongside Rivel's Corporate Governance and Sustainability team, she helps to create client presentations and reports, while also researching and analyzing governance and ESG materials, disclosures and policies. Amanda drives client deliverables that include the alignment of external reporting with globally recognized ESG reporting standards and frameworks.
Previously, Amanda was a Corporate Responsibility and Sustainability Intern at Campbell Soup Company, performing research on customers, designing and producing an internal sustainability newsletter, and collecting, analyzing and applying scope 3 emissions data.
Amanda enjoys traveling, going to the beach, and spending time with her friends and family.
She graduated magna cum laude with a BA in Environmental Studies and Leadership Studies from the University of Richmond.