Alex Jones
Analyst, Governance and Sustainability
With Rivel since 2020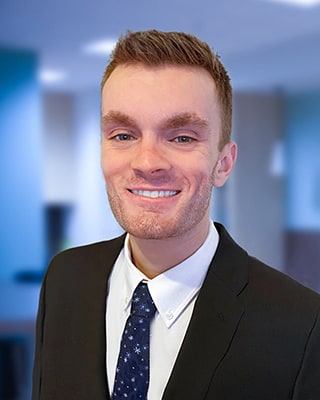 Alex performs corporate governance and sustainability research to provide custom consulting and advisory services to clients, helping companies navigate reporting standards and frameworks such as SASB and the UN Sustainable Development Goals, as well as develop and implement corporate responsibility strategies.
Before joining Rivel, Alex worked with the Responsible Companies section of Frank Bold in Brno, Czech Republic, where he contributed to research on the quality of corporate ESG reporting in the European Union, and supported the European Coalition for Corporate Justice in advocating for EU-level reform in corporate sustainability disclosure and human rights due diligence in global value chains.
Alex is an avid runner, plays the ukulele, and enjoys a good cup of coffee (or two). He also volunteers as an Advisor at Torch Leadership Academy, a nonprofit leadership development program for high school students in New Jersey.
He graduated magna cum laude with a BA in Leadership in Social Enterprise and minor in German from Juniata College.