Abby Holcomb
Designer
With Rivel since 2021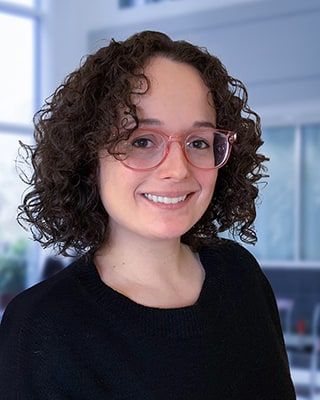 Abby designs investor day presentations for the StoryLign division. She also aids in the creation of client materials for other Rivel divisions and Rivel marketing materials.
Abby has more than six years of experience working professionally as a graphic designer. Prior to joining Rivel, she worked in packaging design, editorial design (including catalogs, flyers, etc.) and front-end web design.
In her spare time, Abby likes to stay creative with various projects such as creating miniature sculptures and painting. She also enjoys jogging and baking.
She graduated magna cum laude with a BFA in Visual Communication Design from Hartford Art School.