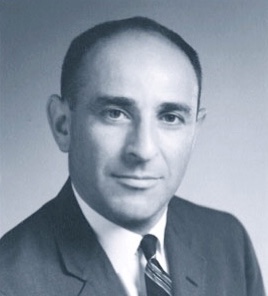 The Vision
Rivel has been the undisputed leader in investor perception research since its founder, Art Rivel, invented the concept in the early 1970s.
Art began his marketing research work in the 1960s, and was a pioneer in designing, marketing and conducting high-end, multi-sponsored market research programs. These projects were aimed at better understanding trends, attitudes and changing dynamics among various respondent groups in a variety of industries.
In the late 1970s, having gained expertise on the perceptions and behavior of the investment community, Art was able to develop the Portfolio Manager Viewpoint series. This was a seminal yearly survey of US institutional investors geared toward well-known large-cap companies. He is largely credited with conducting the first IR perception study.
In 1991, Art founded Rivel Research Group, now known simply as 'Rivel.' He licensed, and eventually purchased, the rights to databases he created over the previous 20 years.
Expanding the Focus
Given the growth of the business, Art wanted to further develop the company's research programs and hired Jim Peebles in 1993, marketing research expert. As the perception study became a staple of many of the more effective IR programs, so did Rivel's normative database, which gave Rivel a unique edge in the marketplace: the ability to compare results to companies of similar sizes, financial characteristics and industries.
Rivel applied disciplined marketing research procedures in researching a company's most influential investors and/or analysts. The creation of the Core Constituency Research service, with its mix of standardized and customized lines of inquiry, became the foundation for the only normative database of its kind in the market research industry.
Rivel's normative database provides unparalleled context and comparability for its clients, with over 1,600 studies included since its inception.
Growing the Firm
In 1994, Brian Rivel joined the company to learn directly from Art and to help manage the business. Brian continued to expand his role within the organization, serving as its President from 2000-2019, and its current Chairman and Chief Executive Officer.
Under Brian's direction, the company has broadened its vision. Rivel's work spans many industries and is used by a broad range of executives from boards of directors and C-suite executives to investor relations, marketing, corporate communications and governance professionals.
In 2009, Rivel developed a unique program called the Executive Intelligence Council (now GuideLign.) This best-practice program derives insight from the investment community and IR professionals, providing executives with a deeper understanding of current attitudes and behaviors of these key audiences.
In order to further meet client needs, the Governance and Sustainability division was created to provide guidance for governance processes, including board evaluation, enhanced proxy disclosures and more.
Leveraging Rivel's investor knowledge as an industry research leader, services were expanded to include StoryLign. This division helps companies with their communication needs and aligns their investment story with the investment community's expectations.
Capitalizing on the company's deep roots in research, most recently Rivel expanded its services to help companies better understand their customers and employees. Rivel Banking Research was developed to help banks and other institutions improve customer loyalty, increase cross sell, reduce attrition and lower costs by measuring customer experiences.
A Bright Future
Rivel continues to drive value for companies through a variety of avenues. Our goal is to develop services that bring new ideas to help companies understand how they can gain competitive advantages by utilizing research, insight and distinctive communications. In 2019, Gene Rubin was promoted to President after 20 years with the firm.