Branch Banking is Not Dead: Here are 5 Reasons Why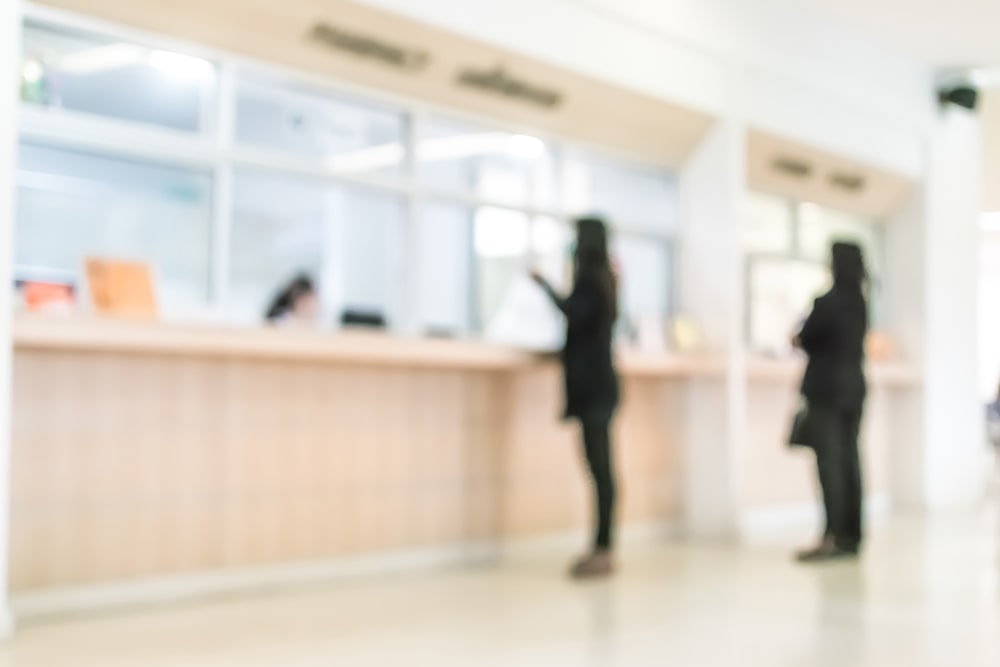 The number of online-only banks has been rising for years to lure customers away from traditional brick-and-mortar institutions. Yet, based on the 280,833 interviews we just conducted for our Q3 Banking Benchmarks, 72% of all households say they will never even consider banking at an online-only bank. And that is not just the older people: Gen Z is even more likely to say never (73%). So, the news of the death of branch banking is vastly exaggerated.
Many banking customers, including Gen Z, want a bank they can walk into, engage with, and perform complex transactions for an improved overall customer experience. It is harder to replace branch banking since branches have opportunities to provide some services that digital-only banks do not.
Digital banks are growing, but branch banking is far from dead and still has much to offer over its online-only competition.
Security
According to our latest Benchmarks, 88% of US households say it is essential to them that their bank treat their personal and financial data securely. Although many online-only banks offer several security measures, including multi-factor authentication, strong passwords, and encryptions, not all banking customers are willing to risk it. Last year saw data breaches with 1,862 compromises, a 68% increase from 2020.
The Human Contact
Most customers favor the human connection they gain from brick-and-mortar banks over the more impersonal digital banks. While 67% of households say they prefer to conduct simple interactions digitally (like checking a balance or their routing number), more than half (52%) said they wanted face-to-face interaction for more complex transactions like setting up a new account or applying for a loan.
Many customers say phone or chatbot customer service pales compared to the in-person alternative. For them, there's little comparison to face-to-face interactions for finding solutions to a problem.
Human contact at bank branches also allows for more cross-sell opportunities, such as discussing investment strategies and small business funding, among other unique situations.
Additionally, technology isn't perfect, and sometimes it fails. Websites go down. Banking customers fail a login, resulting in locked accounts and the inability to access funds, pay bills, and more. When this happens, branch banking customers often call in or visit their local branch during regular business hours. This face-to-face visit allows your staff to soothe frustrated customers to ensure their long-term loyalty.
When Customers Need Personalized Service
While there are plenty of advantages of digital banking, online-only banks just can't compete in many ways. We saw this clearly through the pandemic as we interviewed hundreds of thousands of people about their banking experiences. In what was a surprise to many, the banks with the most significant decline in satisfaction and the largest number of defections were online-only banks like Ally and Chime. Though their customers were satisfied with the digital services, they became very frustrated if they needed extra help or to talk with someone (and many did during the uncertainty of COVID).
Branch banks often offer a one-stop-shop experience for many, if not all, customers' banking and financial needs. The more cross-integration a bank can offer, the harder it is for the customer to find the same in any single digital-only institution. And households want to keep their banking with one provider: in our latest survey, 73% said they strongly prefer consolidating all their banking at one institution.
Successful branch banks embrace this opportunity to provide services such as access to financial advisers — on staff or as a partner resource. More customers are turning to opportunities to learn how to overcome debt, stick to a budget, establish savings goals, and build wealth, despite rising economic challenges.
Also unavailable with digital banks are cashier's checks, certified checks, money orders, and coin deposits. Yet, many of today's banking customers still need these services.
Anyone who has ever tried digital banking knows the challenges of accessing funds. Sometimes customers must wait one or two days. Of course, if you must access cash, you might also need to transfer those funds to your bank, which can prompt another day or two before you can access some money. This delay can be significant to customers and end a relationship.
Finally, perhaps the most crucial component of branch banking is peace of mind. Tens of thousands of households tell us they haven't been in a branch in years, but they value the fact that they can if they need to. This view is truer among Gen Z than Baby Boomers because, like every generation before them, Gen Z has to learn about banking and managing money. And despite their tech-savvy, they are just as nervous as previous newbies about their money, preferring to get help face-to-face or by phone.
Financial Milestones
Few things compare to reaching financial milestones, such as buying a car or home. Yes, banking customers can apply for lending via online-only banks, but these services are standard with branch banks. Additionally, banking customers gain a more personalized experience and more lending options from which to choose.
Our consumer surveys consistently show that first-time homebuyers and first-time loan applicants are hesitant to conduct that first transaction without any human involvement. They want the security of someone holding their hand, preferably someone they can see. In an ironic twist, Baby Boomers are more likely than Millennials to apply for a mortgage online. This trend is simply because they are far more experienced and comfortable with the process they have likely gone through several times before.
Urgent and Major Issues
Branch banking does have some challenges, though. Since online banks have lower staffing and real estate costs, they have a lower cost to serve and can offer higher deposit rates. However, our surveys consistently show that while rates can attract customers, the customer service and policy elements of the institution will determine if that customer stays for the long term and is profitable for the banking institution. Many digital-first banks are simply "renting" customers by offering low rates, but those customers will quickly jump to another institution as soon as they see even better rates. Furthermore, from our latest surveys, we see that 62.4% of all banking institutions have a poor image of rates so they have to rely on other facets of their brand to attract new customers.
It's not a secret that brick-and-mortar banks often levy higher and more fees for financial products such as loans and mortgages. Nonetheless, branch banks can — and should — combat this by providing added value to the products and services they put forward. Online banks may offer mortgages and loans, but these products are often limited in scope. Alternatively, many branch banks provide a range of mortgages, loans, and other financial products that outmatch what digital banks offer.
Conclusion
Despite the press and attention garnered by the digital-only "challenger" banks, traditional banks are well positioned to keep winning in the market. They offer more financial product and service integration, greater personalization, and a customer experience that a computer can't match.
Sources
https://www.nerdwallet.com/article/banking/bank-branch-or-online-bank
https://www.pwc.com/us/en/industries/financial-services/library/digital-banking-consumer-survey.html
https://www.bankrate.com/banking/savings/online-vs-brick-and-mortar-banks/
https://www.experian.com/blogs/ask-experian/online-banking-vs-traditional-banking/
https://www.investopedia.com/articles/pf/11/benefits-and-drawbacks-of-internet-banks.asp
https://www.gobankingrates.com/money/business/9-businesses-still-cash-only/