CXLign Banking
The Banking Benchmarks®
Your Ratings vs Your Local Competitors
Unbiased Results
Objective feedback directly from your customers and prospects.
Customized Insights
Precise reporting on the exact neighborhoods you care about.
Peer Benchmarking
Direct comparisons of your results to your key competitors.
More customers than ever are switching banks in your trade area.
We already have your local data that tells you exactly how many households and businesses are switching, why they are switching from their current bank, what they think of your brand and reputation, what message will convince them to move.
The Banking Benchmarks ®
Compares Your Ratings vs Your Local Competitors
The Rivel Prospect Benchmarks®
The Rivel Prospect Benchmarks® are the largest syndicated banking brand studies in the world. The survey program interviews hundreds of thousands of bank customers (Retail and Commercial) on how happy they are with their current bank, how likely they are to switch, what would make them switch, which banks they would consider switching to, and how best to reach them with a marketing message. The Retail Prospect Report is delivered twice per year and shows you how much market share is in play in your trade area and exactly how to capture it.
The reports are tailored specifically for each subscriber and show what percentage of prospects (non-customers) are aware of your bank, how many would consider using the bank in the future, and the effectiveness of your marketing in driving a brand image of Strong Reputation, Community Contribution, Technology, Customer Service, etc.
Banks use these reports to
Increase market share
Focus on specific targets
Create effective messaging
Focus on the right vehicle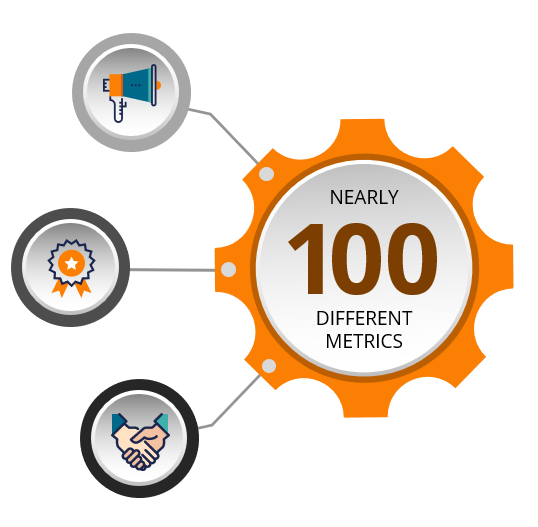 The Rivel Customer Benchmarks®
The Rivel Customer Benchmarks® are the largest syndicated banking customer studies in the world. The surveys cover hundreds of thousands of customers (Retail and Commercial) who rate the banking institutions they use on dozens of metrics including responsiveness, value for fees, staff training, mobile app ease of use, ATM quality, runaround, call center quality, etc. The Retail Customer Report is delivered twice per and shows scores compared to local competitors.
The reports are tailored specifically for each subscriber and show how each bank in the trade area is rated by its own customers on customer service, technology, and policy metrics. They also show the key drivers of each and how the bank's scores compare to the local competitors. The reports also reveal what percentage of the current customer base is loyal and what percentage is vulnerable to leaving (and why).
To ensure the interviews are objective, we reach out directly to a scientifically representative sample of all bank customers (yours and your competitors') and do not go through any bank to do so. As a result, we avoid the response bias that happens when a bank surveys its own customers.
Banks use these reports to
Obtain objective competitive feedback
Monitor customer impacts and reduce attribution
Increase cross sales
Stand out from competitors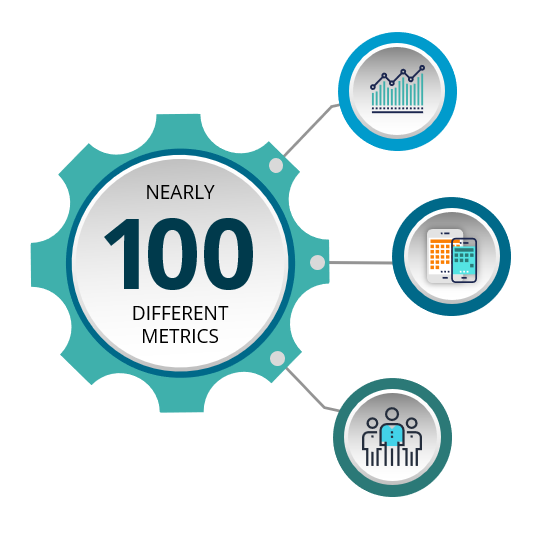 Prospect Perception Is Your Reality
In-depth, informative and personalized reporting.
Our research methodology is extensive in order to yield the most comprehensive results specific for every bank.
200,000+

Interviews Annually (4mm reviews)

23,821

Zip Codes Covered

5,700+

Banking Institutions Included

1480+

Counties

24

States

1

Unique Report: Yours
Request Benchmark Data on Your Bank
"
"Originally, we did not have room in our budget for this, but we figured out that the consortium model will cost us a fraction of what it would cost to do it ourselves. Plus, the results are objective, and you have norms."
"This is reassuring as well as eye-opening. The benchmark confirms that we are as strong at servicing as we thought, but also shows how much work we have to do in improving our digital tools."
"We are enamored with your product. It gives us just what we need to grow."
"Your benchmarking survey results have helped drive a lot of our marketing messages, both internally and externally, and will continue to do so in 2019."
"At first we were going to pass on the research because it was not in our budget and we were going to have to wait until next year. But since we are going through a complete core conversion next year, we really needed to start a baseline of our customers before the changes start impacting them. The cost was really not much."
"This is absolutely brilliant, very well designed."
Previous
Next