CXLign
Customer Loyalty Is Your Main Asset
To improve customer loyalty, you need to measure it. We help you pinpoint your strengths and challenges based on the views of your customers and prospects.
The Banking Benchmarks
Unbiased customer feedback on your most valuable asset, your customers.
Customized and Focused Reporting
Servicing banks and credit unions of every size.
The Value of Objective Feedback
Turning words into data that identifies your strengths and opportunities.
The Banking Benchmarks ®
Compares Your Ratings vs Your Local Competitors
The Customer Experience Benchmarks®
Knowing your customers' perception of your bank compared to others is an invaluable tool to help drive growth. These reports show how customers rate your bank on 50+ metrics, how that compares to local competitors, and how your procedures and policies (in technology, training, staffing, etc.) are impacting customers.
It also reveals what percentage of your current customer base is loyal and what percentage is vulnerable (and why). In order to ensure the interviews are objective, we reach out directly to all bank customers (yours and your competitors') and do not go through any bank to do so. As such, we avoid the response bias that you may get in conducting surveys directly with your own customers.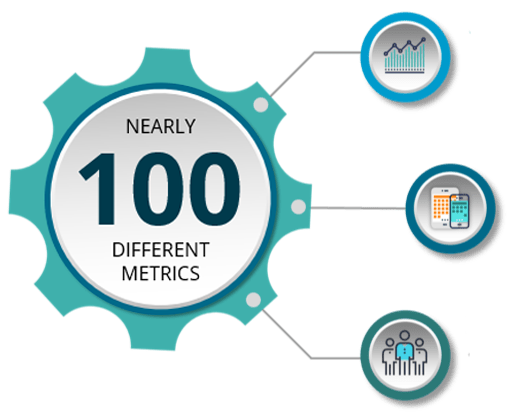 Profit Potential
Share of wallet
Loyalty
Vulnerability
Processes
Mobile apps
Online tools
Loan process
Phone assistance
People
Staff friendliness and responsiveness
Proactively recommending solutions
Understanding customer needs
The Prospect Brand Benchmarks®
Knowing the value of the brand and what drives potential customers to your bank is an important element when driving growth. These reports show what percentage of prospects (non-customers) are aware of your bank, how many would consider using your bank in the future, and the effectiveness of marketing in driving a strong reputation. The report also details exactly what would make local prospects switch banks.
It is important to note that because this research is syndicated, we are able to complete tens of thousands of honest evaluations at a very reasonable price point.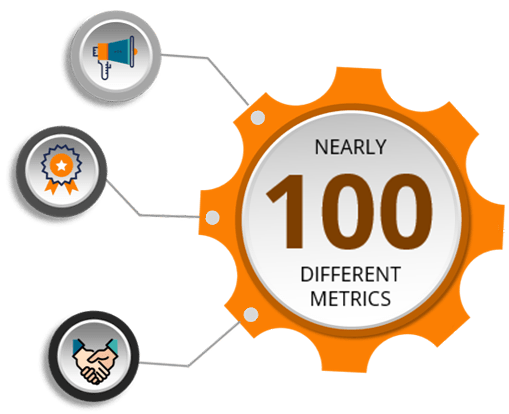 Market Potential
Percentage of prospects switching banks
Primary local reasons for switching banks
Impact
Awareness among non-customers
Consideration among prospective customers
Brand drivers
Reputation
Community contribution
Interest rates
Convenient locations
Technology & tools
Customer service
Overall quality
Prospect Perception Is Your Reality
In-depth, informative and personalized reporting.
Our research methodology is extensive in order to yield the most comprehensive results specific for every bank.
200,000+

Interviews Annually (4mm reviews)

20,348

Zip Codes Covered

5,000+

Banking Institutions Included

850+

Counties

18

States

1

Unique Report: Yours
Request Benchmark Data on Your Bank
One-Off Strategic Reports
(available to subscribers)
Acquisition Report
Comprehensive evaluation of a potential acquisition target from the customer and prospect point of view. Includes trends in share of wallet, loyalty, vulnerability, customer service, problem incidence, technology, brand image, etc.
Attrition Report
Full examination of recently lost customers, including why they left, whether their attrition was preventable, what attracted them to the new bank, and if they can be won back.
Barriers to Consideration Report
Thorough analysis of why your current prospects are or are not considering your bank. Includes direct identification of target prospects, proprietary depth questions and analysis.
Competitor Snapshot
Full report on all aspects of Customer Experience from the eyes of a competitor bank's own customers. A total of 53 metrics covered, including trends for major metrics.
Expansion Report
Identifies market share potential in a specific set of zip codes. Includes market share in play, strengths and weaknesses of current competitors, and image of your bank among consumers and businesses.
Loan Process Report
Deep dive into how your loan process compares to competitors' and its impact on your customer loyalty.
Opportunity Report
Assesses opportunity to capture market share from a specific competitor. Often used after a competitor is acquired, closes branches, has turnover, or in response to other market issues.
Strategy Consulting Session
In-person senior consultant delivery of results and analysis with executive team, board, etc.
Vulnerability Report
Full deep dive on the susceptibility of your own customers to be enticed by a specific competitor. Usually used for defensive positioning when a major new competitor enters the market.
Additional analytics
Any further analysis of purchased reports.
"
"Originally, we did not have room in our budget for this, but we figured out that the consortium model will cost us a fraction of what it would cost to do it ourselves. Plus, the results are objective, and you have norms."
"This is reassuring as well as eye-opening. The benchmark confirms that we are as strong at servicing as we thought, but also shows how much work we have to do in improving our digital tools."
"We are enamored with your product. It gives us just what we need to grow."
"Your benchmarking survey results have helped drive a lot of our marketing messages, both internally and externally, and will continue to do so in 2019."
"At first we were going to pass on the research because it was not in our budget and we were going to have to wait until next year. But since we are going through a complete core conversion next year, we really needed to start a baseline of our customers before the changes start impacting them. The cost was really not much."
"This is absolutely brilliant, very well designed."
Previous
Next