Hearst Connecticut Media Group Names Rivel, Inc. A Winner of the Hearst Connecticut Top Workplaces 2020 Award
Westport, Conn. – November 10, 2020 – Rivel, Inc., a global market leader in data-driven management consulting, has been awarded a Top Workplaces 2020 honor by Hearst Connecticut Media Group. The list is based solely on employee feedback gathered through a third-party survey. The anonymous survey uniquely measures 15 drivers of engaged cultures that are critical to the success of any organization: including alignment, execution, and connection, just to name a few.
In its unwavering devotion to cultural success, Rivel has measured internal values alignment over the past several years through its proprietary IncLign platform. This program gives employees an opportunity to assess their colleagues across the company's six defined core values – integrity, respect, loyalty, excellence, drive and congeniality. This measurement has allowed the company to continually improve on each metric throughout the year as opposed to waiting for the annual review to measure performance.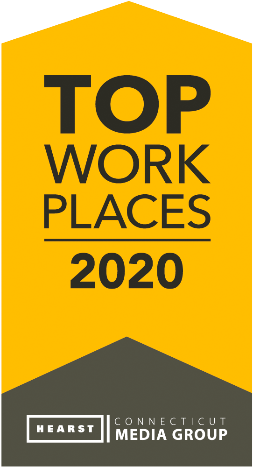 Brian Rivel, CEO of Rivel, reacted to the announcement by saying, "We are extraordinarily proud to receive this award. It helps confirm and reinforce our commitment to a truly unique, fulfilling and mutually rewarding work environment. At Rivel, we always pride ourselves on our positive, can-do philosophy, uncommon teamwork and empathetic culture."