IncLign
Measuring Values Alignment
IncLign measures the alignment of a company's core values throughout the entire organization. It's a service designed to identify the gaps and help close them, so that a company sails through calm waters, improves performance and doesn't leave itself open to headline risk.
Value of Values
Do all stakeholders know your values?
Value of Measurement
Do you measure those values?
Values Alignment
Do you have the pulse on alignment from the mailroom to the boardroom?
Values Linked to Performance
Most companies have stated values, but not all companies strive to live them. Those that do understand that values can often be a competitive differentiator on many fronts, from recruiting, employee retention, customer growth and ultimately performance.
Today, employees are not just looking for a job, but rather a company that aligns with their personal beliefs.
Likewise, companies are looking for more than employees that have the right talent but also are the right fit. If those are properly aligned, then their shared values will yield much higher results.
It's one thing to post words in the hallways, it's another to embrace and live them.
Why measure?
Keep values top of mind constantly
Uncover where in the organization there is risk
Identify issues before they become unmanageable
Understand how policy changes impact the organization
Track progress of company, teams and individuals
If your values are more than a "check the box" exercise, measuring them elevates them to a higher importance.
"Culture eats strategy for breakfast."
Why do employees like the program?
Constant Feedback
Employees want and need timely feedback
Weekly or biweekly feedback
Annual / biannual reviews only provide one level of feedback
Input from all levels (manager, peers, staff)
They know their opinion matters
Private dashboard with both quantitative and qualitative feedback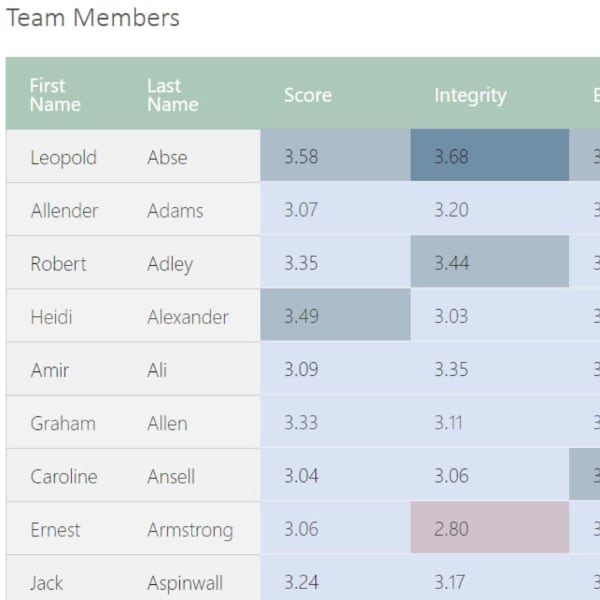 Qualitative Feedback
Personal feedback from your peers related to your actions around collaboration.
One peer's suggestion on how you could improve:
"Ted has great ideas, but it could benefit the team if he listened to others' ideas first before chiming in so quickly."
And how you have recently improved:
"Ted recently pulled me aside to ask my opinion on an important topic, which made me know he valued my viewpoint."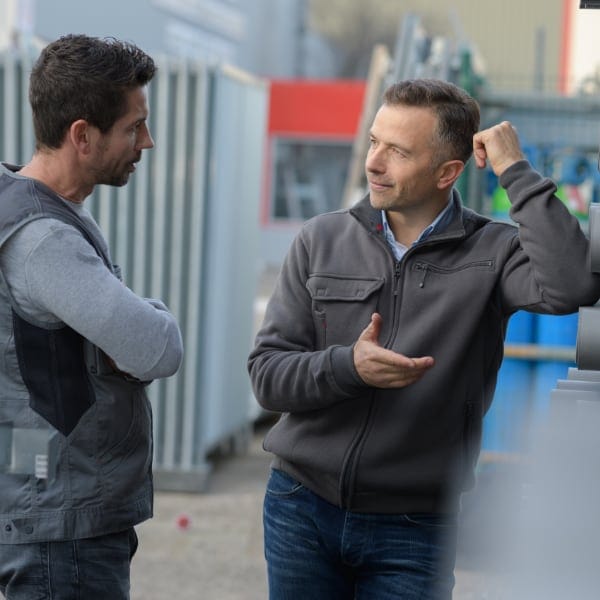 Impact of Measurement
Your values, performance and company valuation are all interconnected. Knowing if your employees are demonstrating your values is essential to identifying and understanding employee sentiment while uncovering gaps within the organization.
Anonymity allows for open and honest feedback
Identify issues immediately
Address gaps within specific parts of the organization
Using a data approach provides:
Less ambiguity than traditional reviews
Provides meaningful tracking
Eliminates bias by having reviews from more than just one manager
Dig deeper on issues or concerns by incorporating customized open ended questions each week
"Some of our best new ideas are generated across all levels of the organization now that employees have a platform to share them."